940 NORTH HERMITAGE RD.
HERMITAGE PA 16148
(724) 342-0824 PHONE
(724) 342-0825 FAX
EMAIL - Flipside@Flipmall.com

---
If you have any questions, please
Fax, Call, or E-Mail the Above address.
---
Flipside Records is located in the United States in the state of Pennsylvania.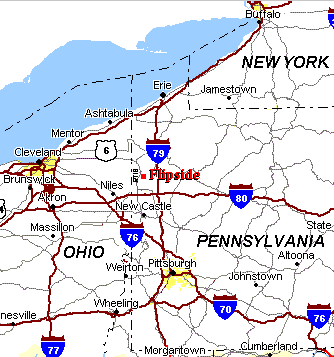 We are located in between two of the United States music "Hot-Beds" Cleveland and Pittsburgh. Cleveland has the Rock and Roll Hall of Fame.
About 5 Miles from our store is theVocal Group Hall of Fame & Museum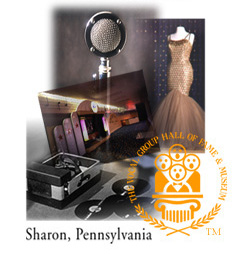 in Sharon which is the home to many older R&B/DooWop groups.
Pittsburgh itself is home to many of the United States best record stores and is where many scenes from the movies "Rockstar","That Thing You Do", "Kingpin", "Inspector Gadget", "Hoffa" , "Dogma","Striking Distance", "Mothman Prophecies","Sudden Death","Wonderboys" and many more movies were filmed.
You can read about Pittsburgh's music history and overall music scene at "Old Mon Music"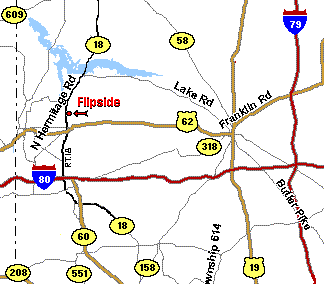 If traveling from Philadelphia or New York City, Rt. 80 is the way to go. Just take Rt. 80 to exit 1N and go north 4 miles on Rt.18 and you will see our store on the right side of the road. We are right on route 18. The Pennsyvania Turnpike (Rt. 76) will also get you from Philadelphia to our store (but expect to pay a toll).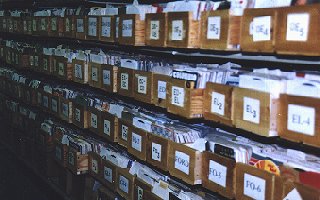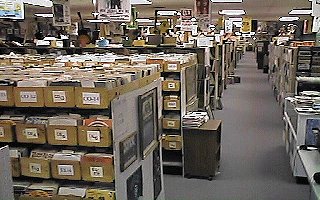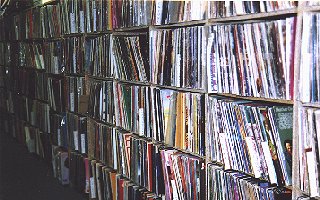 Not only do we house 2 MILLION Records, but we also have rare collectable items like, Jukeboxes, guitars used in concert by the band KISS, a lifesize Marilyn Monroe with the dress blowing up-originally a movie prop from "The Seven Year Itch", concert posters, dolls, patches, pictures, books, and so much more!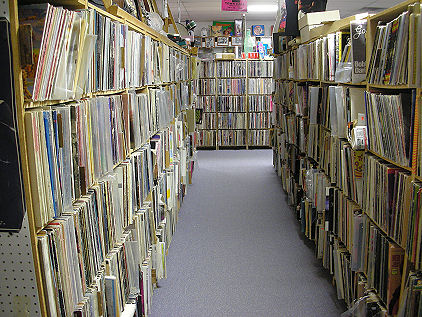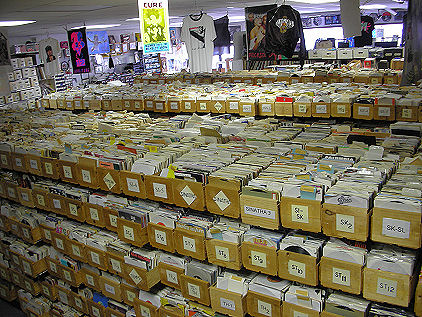 Just some of the rows upon rows of albums and 45's that we have in stock in our store.
Oh, and we also have thousands upon thousands of CD's